5 Fantastic Apps to Eliminate Stress from Your Travels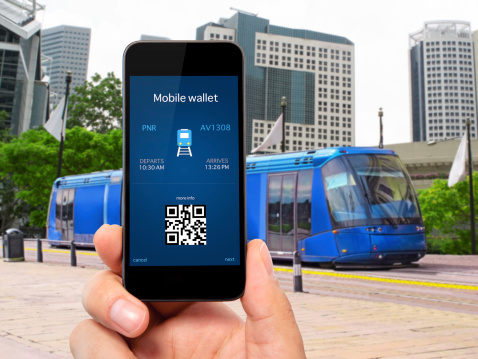 Planning a trip soon?
Whether it is for business or pleasure, these 5 powerful travel apps will help you get from point A to point B with ease; simply leaving the headaches at home. It's nice to get away from technology, but it's also handy to have it. Keep yourself and your trip organized by using these helpful apps to plan your vacation away from home.
RoadTrippers:
Also known as the companionship app, RoadTrippers helps you navigate from Point A to Point B and everything in between. Search places to stay ahead of time, with reviews and photos to decide what your best option is without having to physically be present.
RoadTrippers allows you to get the most out of your trip by helping with:
Planning,
Booking,
Streamlining,
Navigating, and
Engaging.
You're provided with fuel cost estimates and functions to explore places close to your route. Navigate the option to personalize your planning with general categories, sub-categories and unique search options that will seamlessly sync your saved choices to your maps app.
Hopper:
Next time you book a flight, use the Hopper app and save up to 40% ahead of time. With Hopper, it's easy to find great deals that notify you of price changes and recommendations on when to buy your tickets to save money.
What your all-knowing travel agent notifies you on:
Best times to book your flight,
Cheapest travel dates,
Cheapest airports,
Price drops,
Price rises,
Best possible deals.
Your payment and passenger information is always securely stored; therefore when a great deal arises, you can book your flight with ease in less than 60 seconds.
TripSee:
Travelling doesn't always have to be bee-lined; sometimes attractions along the way can be the best part of the trip. TripSee allows you to view descriptions, images, reviews, and contact information on attractions along the way.
With TripSee, you have the ability to create an itinerary based on locations you wish to visit along with the time you wish to spend there. Add, remove or reorder your plans to create a schedule that works for you.
SeatGuru:
When it comes down to crunch time and you need to reserve your seat on a flight, SeatGuru becomes your number one travel companion. Take advantage of getting the most comfortable seats on the flight to make your trip a little more relaxed.
SeatGuru provides:
700 color-coded seat maps,
Real-time flight alerts,
Seat and amenity information,
Seat and cabin pictures,
Reviews from previous flyers.
When it comes down to costs, SeatGuru finds and compares the lowest airfares for you. You'll be happy to have your companion send you real-time alerts for any delays or cancellations.
XE Currency:
Calculating currencies on the go can be quite confusing; with XE Currency, you have access to calculated prices, historical charts and exchange rates right from your tablet or smartphone. This app gives you the ability to transfer money online 24/7 and gives free online quotes so you know what the worth is before you make a trade.
XE Currency also allows you to:
Bid on rates,
Book automatically,
Receive alerts on currencies you wish to trade,
Receive notifications on when your target rate is reached,
Track transactions, and
View trade history.
With this powerful app, you're able to use your existing bank account while feeling secured with the highest level of browser encryption. You have access to unlimited live quotes also to get the help when you most need it in your travels.
Amnet helps you stay ahead of the latest technology news and trends. Call (719) 442_-6683 or email us at info@amnet.net for more information on our managed IT services – giving you everything you need for a flat-rate monthly fee.