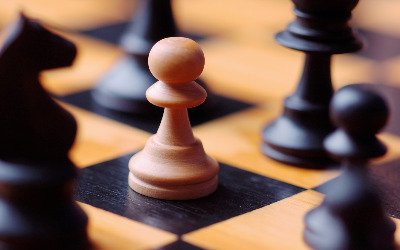 5 Essential Tips for your Social Media Strategy
According to the marketing firm R2integrated, a majority of marketing professionals claim that social media is an "invaluable" part of their business and important to their brand.  Unfortunately, most of those same marketers are not seeing increased revenue or profits from their social media efforts.  Let's explore why.
Nearly 50% of the respondents had a social strategy in place but only 35% of those thought they were making any money through their social media efforts.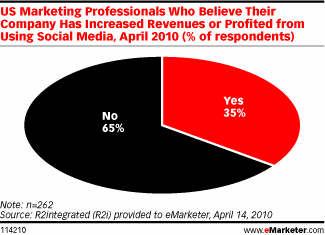 Having any kind of strategy in place is important though.  Those who were following a strategy were twice as likely to have made profits from social media than those who did not.
So how do you profit from social media?  Here are 5 strategies that are essential to social media success:
Have a social media plan in place.This should be a no-brainer but, unfortunately, it isn't.  Have a plan in place that you or your marketing team can follow.  A few things to consider as part of your plan:

*What are your goals?  New customers?  Engage current customers?  Both?  Something different?
*How will you measure ROI?
*Who has the ability to post/respond?
*How much time per day/week will you allow to focus on social media?
*What are the protocols for responding to people who ask you questions through social media?
*Is there an escalation process for dealing with angry customers*

Get senior management on boardIt happens frequently, right?  You get all jazzed about a project, management gives you a green light without looking at much, and then it suddenly gets shut down.  Have you ever experienced that?  It can be extremely deflating.  The best way to get management on board from the beginning is through presenting them with a written plan that has attainable and measurable goals along with a cost-benefit analysis.  You need to convince them that it is worth the initial start up costs and the ongoing costs associated with paying someone to manage the social media.  Once they're on board ask them for a commitment of at least 6 months.  That should give you enough time to get momentum built and to see some results.
Revolve your strategy around your brandThis one is pretty simple – revolve your Tweets, YouTube postings, Facebook, et al around your brand.  If you're a restaurant then by all means talk about quality ingredients, living healthy, or your newest lunch special.  But if you start giving car care tips you'll lose your effectiveness.  The point of social media for businesses is to connect with your customers and to further brand yourself as an expert or the best company in your niche.  We'll talk about going off-topic in a moment but the core of your strategy should talk reference your business.
Add a personal touchOne of the companies that does Twitter best is Comcast through their page @ComcastCares.  Though this is the official Comcast Twitter page the page is run by Frank Eliason.  In many ways Frank is a Twitter pioneer and has the "connection" portion of social media down to a science.  He takes the technology and makes it human.  While the majority of his tweets are business-related and are helping customers.  But this doesn't stop Frank from talking about his life or about his coworkers.  If you haven't seen what Frank is doing you better hurry.  This is his last week on Twitter.
Measure everything you canThis part is essential to knowing how effective your social media campaign can be.  You can use tools like HootSuite to tell you how many people have clicked on the links you've posted.  If you install a program like Google Analytics on your site you can see how many people come to your site through your social media outlets.  Facebook has tools in place to measure how much interaction your Page gets.  You can (and should) build special landing pages on your website or allow the use of social media only coupon codes to track how many customers are acquired through social media.  To be excellent in social media you not only need to be creative but a bit of a numbers nerd.
There you go – 5 quick and easy tips that you can follow to be successful at social media.  There are, of course, many more out there.  What would you add to the list?