With the release of the iPhone 6s and 6s Plus, excitement is already beginning to stir over Apple's announcement of the new iPhone 7 and iPhone 7 Plus. Available in September of 2016, both the iPhone 7 and iPhone 7 Plus are expected to have higher specs than their predecessors, and continue Apple's technology evolution. What does the new iPhone entail?
New iOS 10 Operating System
3D Touch Technology
Updated processors
Larger Memory Capacity
LTE Bands
Touch ID Finger Sensors
Increased Battery
Thinner Design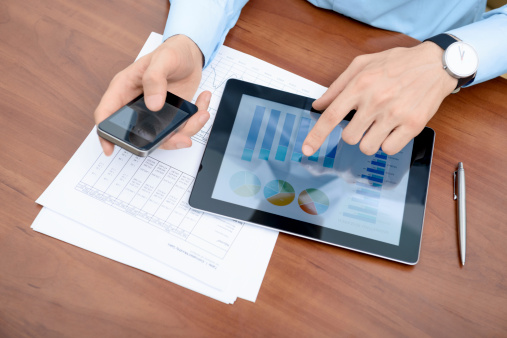 Although these features are great, what generates excitement in the release of a new device? The showcase of innovations in new and unique features. Apple understands this which is why it rumors suggest that these new features will include:
Water and Dust Proof
From a recent finding on the iPhone 6s and iPhone 6s Plus, users are finding that these new phones are resistant to water submersion and dust. Although, not advertised by Apple, it is speculated that this feature has not yet been perfected. Speculations suggest that if this technology is perfected in time for the iPhone 7 and iPhone 7 Plus arrival, then it will be an advertised feature of the phone.
Edge to Edge Display
Rumors also suggest that Apple will be moving away from the metal casing of the iPhone 6s series and will be returning to the glass on glass touch panels of previous models. By doing this, Apple will be able to create an Edge to Edge display with a full 4K Ultra HD screen. Another change this feature may bring is the removal of the home button, which has been consistent with all iPhone models. With new 3D touch technology, the button can be easily replaced and will allow for a full display.
Wireless Charging
Wireless Charging has already become a reality for some Android devices. Which makes no surprise to expect Apple to do the same and include this feature in the iPhone 7 and iPhone 7 plus. The metal casing of current and previous models had prevented Wireless Charging capabilities but with the new Glass on Glass design of the iPhone 7 and iPhone 7 Plus there is no reason it will not be a real possibility.
Wraparound Screen
Another possibility, created by the Glass on Glass design of the iPhone 7 and iPhone 7 Plus, is the potential for a wraparound screen. This would give Sidewall Display options and alternatives to the power and volume buttons. This feature though has only been apparent in Samsung's Edge line, but Apple recently received the patent for the design and this design is expected to be included in the iPhone 7 and iPhone 7 plus.
Stay up-to-date on the latest innovations that Apple has to offer. Contact Amnet at info@amnet.net or (719) 442_-6683 .