Since the Twitter hack that occurred in June involving nearly 33 million accounts, how many of you have switched to two-factor authentication (2FA) for your login verification? 2FA gives you the security assurance that no one else can log in except you, sending you a verification signal to your smartphone or other device which you then enter or click on, making sure that some hacker isn't sending phishing tweets on your behalf or using your stolen personally-identifiable info to set up an account or spam others in your circles.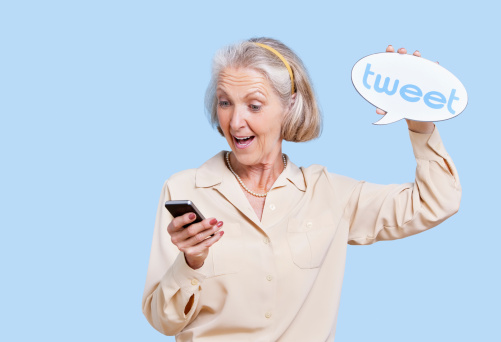 According to a September LeakedSource report, the Dark Web came into possession of the details on nearly 33 million Twitter accounts, causing Twitter to respond by locking-down the accounts of millions of people. The social media giant doesn't believe, however, that its servers were directly attacked, leaving users and online security experts to believe that the cyber criminals "may have created a composite of data from other breached sources," according to IT Specialist. Malware was likely used to filch passwords from devices, the IT platform also contends. Facebook CEO Mark Zuckerberg was reportedly a victim of the Twitter hack, and got ridiculed by The Telegraph for reusing the password "dadada" for multiple sites.
LeakedSource says the cache of Twitter data contains 32,888,300 records, including email addresses, usernames, and passwords, and has added the information to its search engine, which is a paid platform, but lets people retrieve leaked information for free.
Based on information in the data (which includes the fact that many of the passwords are displayed in plaintext), LeakedSource believes that the user credentials were collected via browsers like Firefox or Chrome infected by malware rather than stolen directly from Twitter. Many of the affected users appear to be in Russia (6 of the top 10 email domains represented in the database are Russian, including mail.ru and yandex.ru).
The end result? Many millions of people being inconvenienced by having to reset their passwords, though it's for the better. Those who haven't done so should get the Twitter account set-up featuring two-factor authentication. Here are some further tips for preventing becoming a password heist victim:
Sign up for as many accounts as possible that feature the 2FA option, so every login is accounted for using two-factor authentication.
Make all your passwords for all accounts unique, strong, and longer than 8 characters.
Don't use anything familiar to you, such as proper names, or even dictionary words.
Encrypt all your passwords, either using a strong password generator, or DIY it.
Get creative with encryption, using names in reverse, mixed with numbers and symbols.
Never use ordinary words found in the dictionary for passwords.
For Further Data Security Assistance
Keep your data safe from hackers and thieves by taking the prescribed steps to better account security and login verification (2FA). You can also speak to an IT specialist about login and password safety and security at Amnet, which is a proven leader in providing IT consulting and cybersecurity in Colorado Springs and the Metro Denver area. Contact an IT expert at (719) 442_-6683 or send us an email at info@amnet.net today, and we can help you with all your password/login safety and security questions or needs.