Providing free and easy Wi-Fi in your retail establishment is 50% better than a "win-win" situation. The shopper can get product info in real time, the retailer gets information about the shopper, and the shopper's companion who would rather be somewhere else is happy to be there too. THREE parties win. But seriously, let's look at how the retailer and shopper both benefit.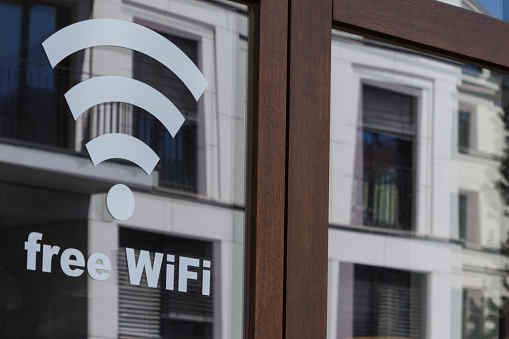 Shoppers Love Wi-Fi
It is tremendously useful for shoppers to have free and easy Wi-Fi access while they are shopping. Obviously, people want to stay connected while they are out, without using up all their data. After all, shopping shouldn't interfere with the connectivity that has become an essential part of modern life!
Apart from the basic necessity of staying connected, shoppers also find Wi-Fi useful to help their shopping process by comparing options, getting more product details, communicating with their networks for opinions and insights, and receiving deals and information from the retail establishment. Even a good store map on their mobile device can save time and eliminate frustration. Instead of telling their friends "I can never find anything there," they can say "I saved half an hour with the mobile store guide." Efficiency can be a huge selling point in retail, even when the shopping process is intended to be leisurely, in the luxury segment for example. It's clearly a plus when shopping for groceries and other basics.
Businesses Love Wi-Fi
The business owner might appreciate Wi-Fi access even more than the customers do. When a shopper connects to a network or logs into an account, it's possible to gather enormous amounts of information about buying patterns, shopping history, duration of the store visit, and even a shopper's activity within the store when connecting to various hot-spots as they navigate the establishment. All of that information allows customized deals and information to be provided to the shopper to improve their experience and encourage them to consider other purchases. Ideally, it will be the right mix of information and deals to make it feel like a helpful experience, rather than just an automated sales pitch. Fortunately, it is possible to track the effectiveness of different in-store Wi-Fi based marketing efforts over time to tailor them appropriately for your business.
Be Careful Out There
In spite of the many benefits of retail Wi-Fi, there are some caveats for implementing it. Most businesses have learned that they should have separate networks for customers and for their employees. This addresses any security or bandwidth issues that would arise if customers had access to your business network.
One last thing to think about is to not overdo it! Customers don't want to feel like they are being aggressively tracked (i.e., stalked). Being bombarded with real-time deals based on where you are in a store, a product you bought, or even something you looked at can begin to feel intrusive and unnerving. The norms are changing for things like this – younger people tend to be accustomed to this already – but depending on the clientele, you need to adjust your in-store marketing appropriately. It's worth sorting that out, though – the benefits of in-store Wi-Fi are too big to ignore!
Amnet is the trusted choice when it comes to staying ahead of the latest information technology tips, tricks, and news, whether for Wi-Fi marketing strategies or any other IT topics. Contact us at (719) 442_-6683 or send us an email at info@amnet.net for more information.