Are You Sure That Your Business Is Digitally Secure?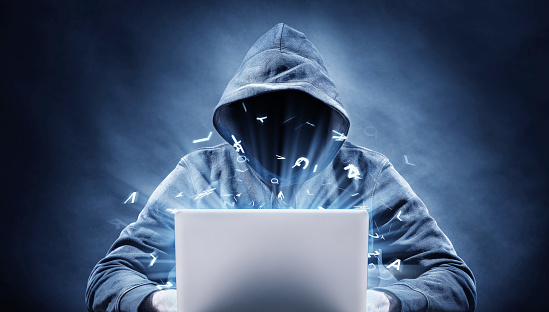 Cybercrime is an ever-present threat to modern businesses. Small businesses in Colorado Springs and the Metro Denver area should be especially wary of cybercriminals, as they often target smaller operations on the assumption that there will be less effective IT security measures in place. With this in mind, October has been named "Cyber Security Awareness Month", to promote awareness of digital threats and how important it is to keep your business safe with effective IT security measures.
Reach out to Amnet to discuss IT services and support that will help your business operate safely. Get in touch with us at (719) 442_-6683 or info@amnet.net for more information about our security services available in Colorado Springs and the Metro Denver area.
Not convinced that cyber security is that big of a deal? The following statistics make the gravity of the situation crystal clear:
71% of security breaches target small businesses.
77% of all employees leave their computers unattended.
95% of credit card breaches that Visa Inc. discovers are from its small business customers.
Nearly half of all small businesses have been a victim of cyber-attacks.
Among small and medium business owners that suffer a breach, a staggering 60% go out of business within 6 months.
Amnet knows that what's truly important is the safety of your business' technology, which is why we offer proven digital security measures to keep your Colorado Springs and the Metro Denver area business safe from data breaches and other cyber risks.
Vital steps that your business can take to improve cyber security include:
Keep a clean machine by making sure your security software, operating system and web browser are up to date.
When in doubt, throw it out; don't click on any links or open attachments unless you trust the source.
Make your passwords long, strong and unique. Combine capital and lowercase letters with numbers and symbols to create a more secure password.
Set your browser security high enough to detect unauthorized downloads.
Use a Pop-up Blocker (links in pop-up ads are notorious sources of malware).
Back up your data regularly, just in case your computer crashes.
Protect all devices that connect to the Internet.
Talk to your employees about vulnerabilities to make sure all members of your staff follow effective safety tips.
Report ANY suspected fraud to your bank immediately.
Choose the right Managed Services Provider to ensure you get the digital security you need!
Let us keep your Colorado Springs and the Metro Denver area business safe so that you can stop worrying and get back to focusing on your real business goals. For more information, contact Amnet at (719) 442_-6683 or info@amnet.net today.