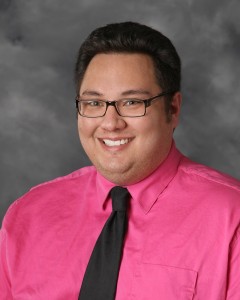 Amnet is proud to welcome Shaine Montgomery to our team of experienced, reliable, and exceptional Colorado Springs IT Support experts.
Shaine joined our team in January as a Level II Help Desk Technician. In addition to his many technical qualifications, including two Cisco certifications, a bachelor's degree, and being a certified wireless network administrator (CWNA), we realized that Shaine was a perfect match after conducting a personality profile.
Our team ensures you get support from eager professionals who speak in a language that you understand, so you're always kept in the loop when it comes to your technology.
As a Help Desk Technician, Shaine will be responsible for remote and phone support, managing client-initiated service tickets, and managing any service tickets that are generated by our monitoring system.
We understand how crucial information technology is to every aspect of your operations – and a major part of that is ensuring that any issues or potential disruptions are dealt with quickly and with care. That's why we work hard to ensure our growing team consists of the most dedicated and experienced professionals.
In the time since he joined the Amnet team, Shaine has quickly adapted to our processes and procedures and instantly developed friendships with our staff.
To learn more about our dedicated employees and wide-ranging IT services, get in touch with Amnet at info@amnet.net or (719) 442_-6683 .