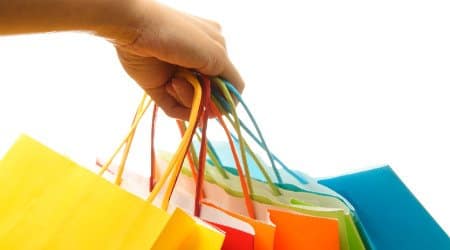 Small Businesses Get Business with Social Media
An overwhelming number of businesses are turning to social media to acquire more customers – especially small businesses.  And with good reason – nearly 45% of small companies report acquiring new customers through social media.
That 45% compares to 36% and 28% of medium and large companies respectively.  And that makes sense if you think about it.  Large corporations have a huge advertising budget when compared to a locally-owned business.  Small businesses must compete by leveraging their relationships and ties to the community.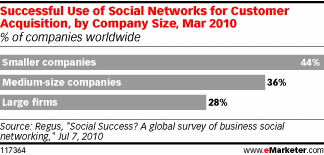 When I was a kid we'd always get our shoes at a little place called Lou's Bootery – a family owned business that still stands today.  Mr. Pikus would always greet us by name and always had a story to tell.  One of his specialties was showing us how to do little tricks with rubber bands or how to place a quarter on your elbow and then catch it before it hit the ground.  It may sound like simple stuff but to a 5-year old this is really cool stuff.  Mr. Pikus engaged us and treated us well.  That's why we went back again and again – that and he had a good selection.
Social media is a great way to continue to tell your story, engage prospects and customers. and reach out to the community.  You can react quickly to respond to community events and add a personal touch that customers love and large companies can't compete with.