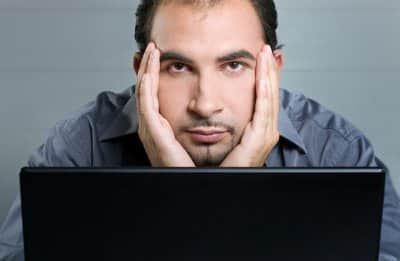 My computer is low on disk space. What is the easiest thing I can do to fix this on my own?
With the growing size of games, multimedia, and documents, many users find themselves frequently low on disk space on their computers. This is particularly true of laptops, which generally have smaller hard drives. What is the easiest, safest, and fastest way to free up disk space on your workstation?
A search of the Internet will locate many tools which will remove duplicate files, compress your files, or check for temporary files which may be deleted. Some of these applications are not operating system specific and may actually do more harm to your system than good. Fortunately, Microsoft has integrated a very handy utility into Windows to alleviate this issue. Present in Windows XP, Windows Vista, and Windows 7, it is called the Disk Cleanup utility. It can generally be found on your Start menu under Programs, Accessories, then System Tools. If you are using Windows Vista or Windows 7, type Disk Cleanup in your Start menu's search box.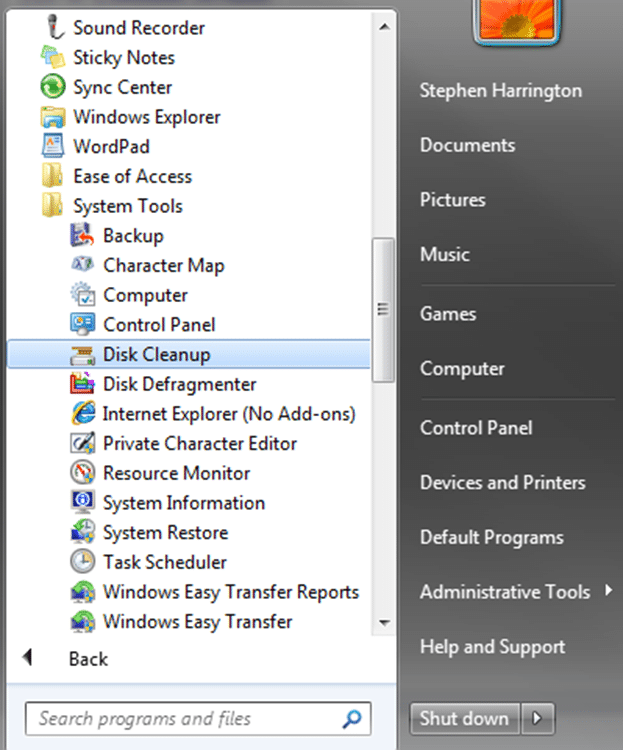 After launching the application, you will be prompted to specify which drive you want cleaned up. Generally, you will specify your C: drive, but you may change this if needed: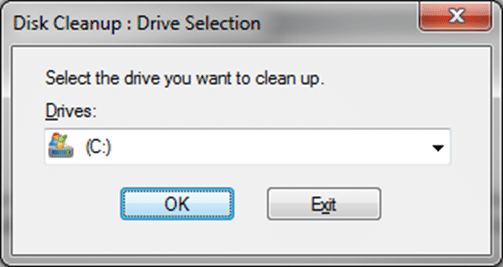 Next, the application will analyze your system to determine what files may be deleted and how much space may be cleared up: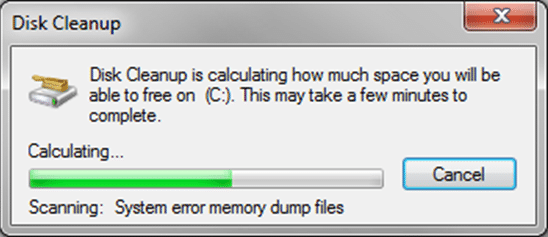 Now, the Disk Cleanup utility will allow you to specify what you wish to clean and how much space you'll free. Unless you're an advanced user, I'd suggest leaving the default settings checked. Then, click OK to start the cleanup process.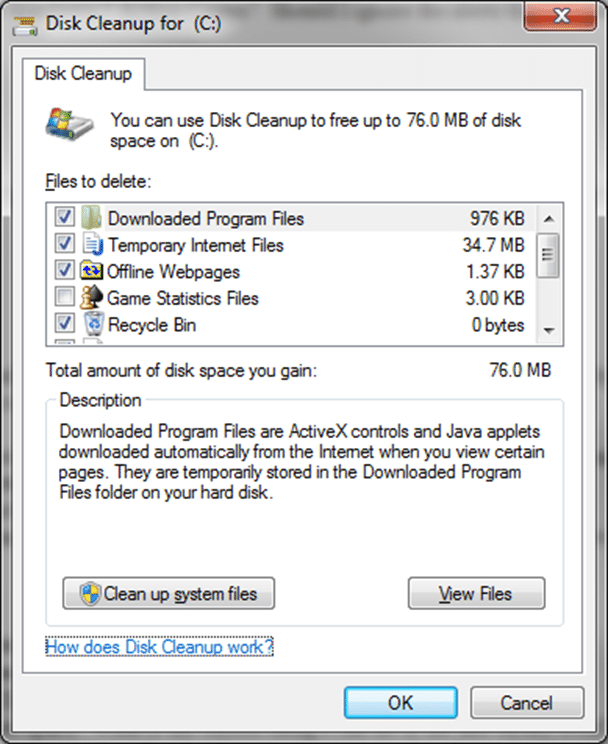 You will be prompted for confirmation. Just click on Delete Files to continue: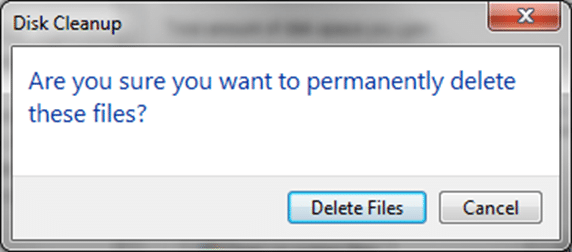 The Disk Cleanup utility will then proceed to delete the files and you will have more free disk space than before.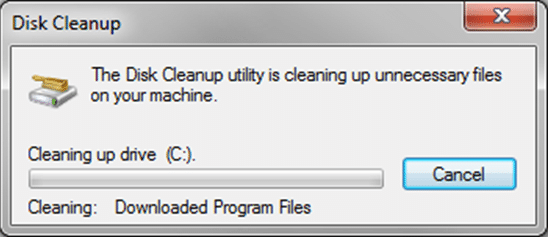 If you wish to learn more about the Disk Cleanup utility, you may review Microsoft's article on it found at http://support.microsoft.com/kb/310312.