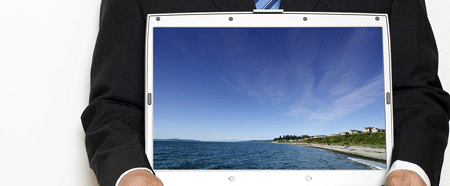 It's an Enhanced Windows Experience
In case you haven't found it, Microsoft has released a neat little package that will enhance your Windows experience. It's called Windows Live Essentials.
Windows 7 users can install this suite natively by typing in Windows Live Essentials from the Start menu and clicking on the link which says "Go online to get Windows Live Essentials".

Other users can go directly to Microsoft's website at http://explore.live.com/windows-live-essentials?os=other to review and download there.
Windows Live Essentials has four main components:
Windows Live Messenger 2011 – The newest messenger product from Microsoft which allows you to chat, share photos, and even have video chat all from a central location.
Windows Live Photo Gallery 2011 – This nifty app will help you with importing photos from your camera, organize and edit them, and then repost them to your favorite repository on the Internet, such as Facebook or Flickr.
Windows Live Movie Maker 2011 – This application helps you to easily create movies from your photos or clips. Like the previous applications, this too assists with helping share these creations with your friends and family.
Windows Live Mesh 2011 – What most business users have enjoyed for years, you can now enjoy on your home network. Mesh assists with keeping updated copies of all of your files on all of the systems that you use, even the same version on them. What's more, it's usable on your Mac as well as your PC. It also interfaces with Microsoft's SkyDrive which has 5GB of free storage space on the Internet.
The seven subcomponents of Windows Live Essentials are also worth reviewing. The Family Safety feature will be helpful if there are children in your household who use the Internet. Windows Live Mail 2011, a light version of Outlook, allows you to see calendar, contacts and email, even if you're offline. Add that to the additional features of this array of software and I'm sure you'll find something you enjoy!