Where are my Gadgets?
One of the items I loved about Windows Vista was the ability to have various Gadgets on a sidebar within Windows. Reviewing my calendar, checking my computer's resources, and seeing updated news didn't require opening my browser at all. When you upgrade to Windows 7, you might notice that this sidebar has disappeared.
Well fret not! Gadgets are actually in Windows 7.
Right-click on your desktop and you'll see an option for Gadgets: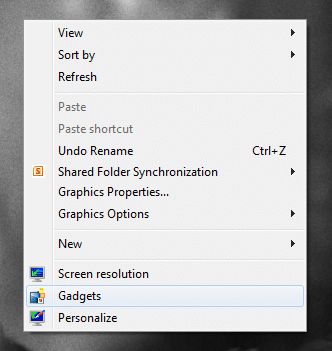 You can see the built-in Gadgets listed. I have one extra showing due to a program that I've installed.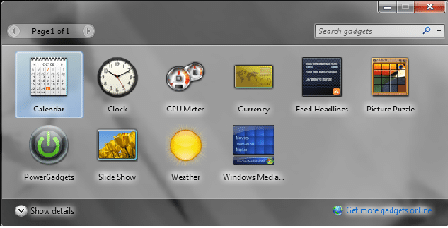 From here, you can click on any of the Gadgets and simply drag it onto your desktop.
Now you can have your Gadgets all over your desktop, not just in a bar. For more Gadget options, make sure to click on the Get more gadgets online option within the settings area.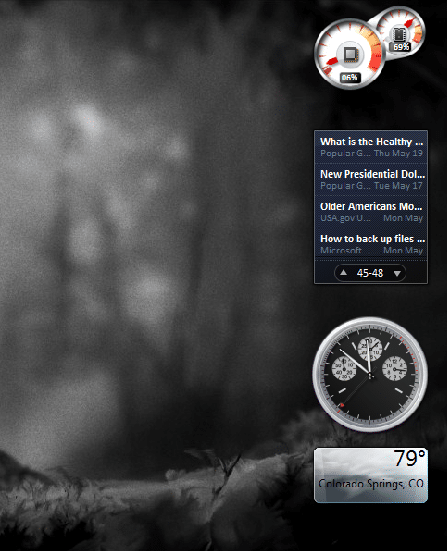 For more Gadgets, visit http://windows.microsoft.com/en-US/windows/downloads/personalize/gadgets.