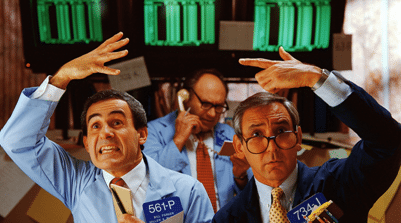 Social Media Wednesday: Tools for Brand Monitoring
The rise of social media has brought on a new dilemma for businesses: monitoring your brand name. Customers can quickly and easily say positive or negative things about your business for all to see. If you're not careful it can cost you a sale, turn off a potential business partnership, or derail your business. We'll look at three tools you can use to monitor your company's online brand:
Google Alerts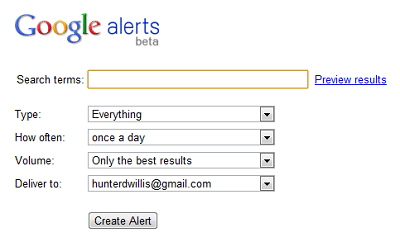 If you're not currently using Google alerts, you need to get on board. This tool allows you to leverage Google's search power and all you do is sit back and wait for the emails to come in. All you have to do is sign up for a Google account (which gives you access to lots of cool tools) and then set up the alerts. I recommend that you set up an alert for your company name and for your CEO's name. Our CEO, Trevor Dierdorff, was referenced in a New York Times article. We had no idea until we were notified by Google Alerts.
Backtype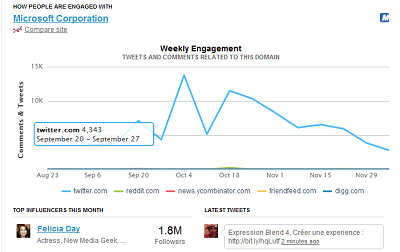 Backtype is a unique tool that allows you track who, when, where, and how often your company's URL is mentioned. It tracks mentions across many websites including Twitter, FriendFeed, and Digg. If people are mentioning and linking to your website, Backtype will show you.
Social Mention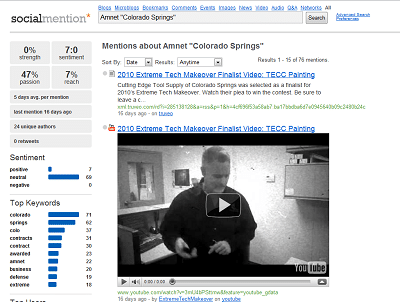 Think of Social Mention like the Google Alerts of social media. You can plug in different keywords and phrases and see where they're being mentioned. This tool searches across blogs, comments, bookmarks, videos, and the various micro-blogging services. Like with Google Alerts, you can set up an email alert to notify you of mentions of your selected keywords and phrases.
There you go! Three valuable tools for monitoring your brand. What tools do you use?