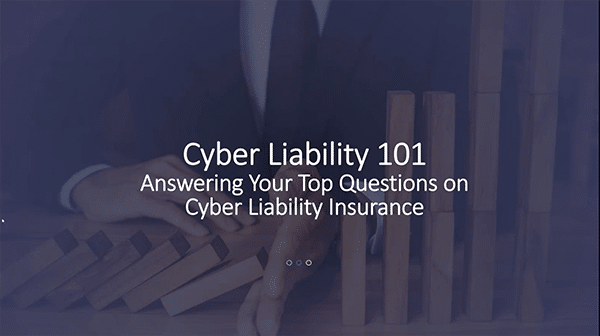 Daily we read about the latest in cyber security incidents. But how can you defend your organization? And what role can cyber liability insurance play? Are you covered? Do you have the right coverage?
In our recent webinar, noted-author and industry expert Joseph Brunsman shared his experience and insights. He demystified the process of evaluating and selecting cyber liability insurance coverage.
By downloading this webinar recording, you'll also learn about:
Cyber trends
Common cyber liability insurance misconceptions
Asking the right questions and getting the right coverage
Fill out the form below to receive a link to this one-hour webinar.