Every company needs a disaster recovery plan but many do not know where to begin. These five components will help develop a solid plan that can be used in many situations.
A disaster and data recovery plan is a key component of any business. Even if you think your business is not susceptible to any cyber attacks, you still need to have a plan in place in case you are the victim of some kind of attack. Without one, you stand to lose everything you have fought for and could end up without a business completely. Take these steps to develop your data recovery plan.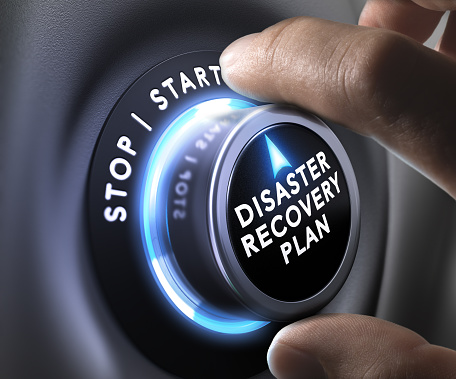 Assess Your Risks
Every company has their own risks and no two companies are alike. You may have similar ones to other companies but you cannot simply use a risk assessment from someone else and expect it to work. You must evaluate your potential risks and how you will handle an emergency in the following areas:
Information: What kind of information are you making available and is is secure? How much do you really need to secure the business in an emergency?
Communication Infrastructure: What is your communication infrastructure? How do people communicate in your business? What are the risks of these methods (email, VPNs, etc.)?
Access and Authorization: What has access to what systems and do they need access? What kind of security it surrounding these systems?
Physical Work Environment: What are the potential injuries that can happen at your physical location? What do you need to continue should there be an emergency on site?
Internal and External Communication: What, who, and how will information be communicated both internally and externally in an emergency?
What is Your Accepted Level of Downtime and Data Loss?
No one wants to experience an emergency that halts work and causes data loss but it happens every day. Before it can happen to you, you should consider how much is ok for your company. Once you know your limit, you can work to prevent that limit from being reached. Having a plan in place will help you prevent any excess downtime or data loss because you are prepared.
How Will You Backup Your Data?
You should be backing up your data on a regular basis anyway but when there is an emergency, you should ensure that the backup is still occurring and that the data is safe. You should decide on whether you want to back it up in house or if you want to use the cloud. Make sure you have these determined before anything happens.
Who is Responsible for What?
During an emergency, you want to have designated people set up to take care of any specific issues. Before an emergency even happens, you should determine what needs to be handled and who will be responsible for doing so. Once you have the people designated, find someone to act as their backup in case the other individual is not able to take on their responsibilities.
How Should Sensitive Information be Handled?
No matter what the emergency is, there will likely be some sensitive information that needs to be handled in a delicate way. You should have a plan for such information that includes what kind of information is shared and how it is shared, if at all. Many cyber attacks are after sensitive information so it may be best to add extra security to this information so it can be better protected.
Your data and disaster recovery plan is an imperative component of making sure your business and data stay safe. For more information and assistance in Colorado Springs and the Metro Denver area, be sure to contact Amnet by (719) 442_-6683 or info@amnet.net.