The largest Google account breach to date recently occurred and it is important to determine whether or not you have been a victim. Also learn how to better protect yourself from malware attacks in our latest blog.
Cyber attacks happen on a daily basis. Even if you think you are protecting yourself, if you keep your information stored in another location that is hacked or you download something you are not sure if you trust, you may still be at risk. This is exactly what happened in November of this year.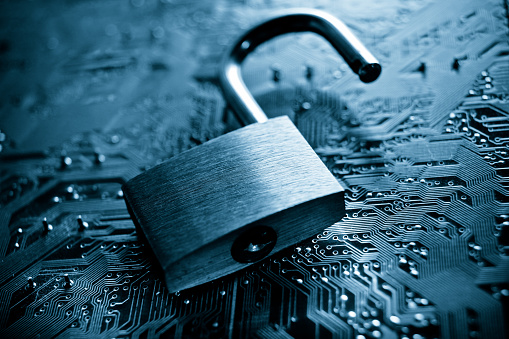 Gooligan
Gooligan is a new Android malware that has compromised more than 1 million Google accounts. The malware was first discovered by researchers at Check Point Software technologies. The number of affected account is increasing as well by almost 13,000 as people continue to download affected apps on their phones. Gooligan has been traced back to SnapPea, a malware that was identified last year. Since Gooligan has been identified, it has shown up in dozens of apps that appear to be legitimate through the third-party Android app stores. Because these third party app stores are not controlled by Google, the company cannot monitor the apps available. This is one of the main reasons why Google always recommends that people download apps directly from Google Play. People often use these third party app stores so they can find a free version of an app that they want but they could be opening themselves up to many more problems including malware. While this has been the most common way Gooligan has been installed, it can also be installed using phishing scams via SMS messages or even emails.
How the Malware Affects Your Device
If you device has been affected by Gooligan, then it is essentially allowing access to all data stored on any of your Google applications. This means that you could be giving access to your Google Docs, Google Photos, Google Drive, Gmail, and Google Play to the malware software. The good news is that the majority of the infected accounts, 57 percent, are located in Asia. Only 19 percent are in the Americans, 9 percent in Europe, and 15 percent in Africa. However, just because the overall percentage of infected accounts is low here does not mean that there are not many people who have the malware. You also run the risk of not only providing your data to the cyber attackers but they can even turn your Android device into a money maker for them. They do this by stealing your account information and authentication information. They then use these credentials to install adware that can generate income for them. They may even install apps from Google Play and rate them to better their rating in the store and draw more victims to download their infected app.
How to Check to See if Your Account Was Affected
This has been the largest Google account breach that we have seen. If you are concerned about whether or not your account has been affected, then you can utilize a tool from Check Point, the researchers who discovered the breach. You can not only run your account through to see if it was affected but you can also look at the full range of apps that have been infected with Gooligan so you can help protect yourself and your friends.
It is always better to download official apps from Google Play, even if you have to pay for them. If you get a virus from an illegal download, it will cost you much more to clean it up. For more information, contact Amnet in Colorado Springs and the Metro Denver area via info@amnet.net or (719) 442_-6683 .