Next to antivirus and antimalware software, a reliable firewall is the most important piece of your business' basic network security. Having the right firewall in place for your business is crucial. It's your first line of defense, monitoring and controlling all traffic in and out of your network and blocking infections and intrusions.
When choosing  a firewall appliance for your business, it's important to consider what your specific needs are. An off-the-shelf solution may offer some protection, but in order to keep your network and data safe, you'll need to invest in a firewall solution that can be tailored to your specific requirements.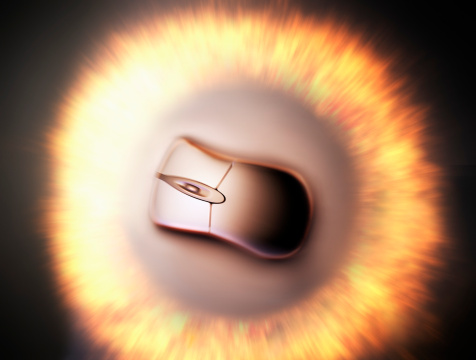 A firewall works by blocking traffic that could potentially be harmful to your business' network and data. As malware becomes more sophisticated and dangerous, keeping tight control over any information entering your network is critical. Your firewall should be configured to block access to any potentially harmful websites, while still allowing your employees to access any resources required to complete tasks. How strict these controls need to be can vary slightly from business to business.
These controls can at the same time be used to help boost employee productivity by blocking access to online distractions such as social media sites. Not only does this limit the amount of time employees can spend surfing the web on company time, but it prevents an employee from unintentionally compromising your network with a virus picked up from an infected site. And by keeping your network secure, you can significantly decrease the amount of downtime your employees face due to lack of access to important data, or their system itself.
Properly configuring and maintaining your business' firewall is a complex task. If it's not set up properly, it can not only allow malicious traffic to slip through, but can sometimes cause problems for your staff by blocking critical functions they need to do their job. Your managed IT provider can help by first ensuring that you choose the firewall solution that is right for your business, and then installing and monitoring your firewall continuously to make sure that your security needs are being met at all times.
As with any piece of software, your firewall should be updated regularly with the latest patches and upgrades to keep any potential vulnerabilities in check.
Want to learn more about the network security solutions we offer? Contact us at info@amnet.net or (719) 442_-6683 . We're the IT professionals businesses in Colorado Springs and the Metro Denver area trust.