Website microcopy helps you connect with your online audience. Clever, funny & honest error pages, tool tips & administrative copy offer a valuable opportunity
Microcopy is an often overlooked chance to show your website visitors that they're in exactly the right place. The word "microcopy" may sound unfamiliar, but trust us, you've seen it often before. So sit back, relax, and use the ideas presented here to bring your business' website that much closer to perfect.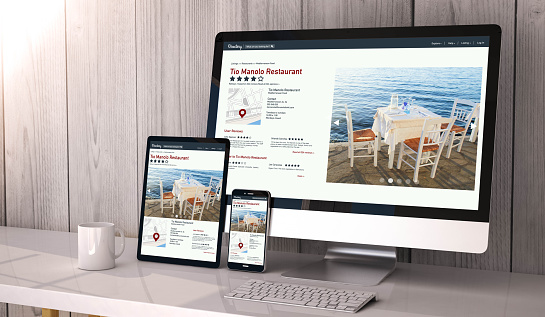 What is Microcopy?
Microcopy serves as an umbrella term for text like tool tips, error page copy, administrative messages and more. Microcopy is a big part of the UX (user experience) design of your website. When you're initially setting up your site, some microcopy (like generic error page text, for example) may be solely provided by (or built into) your website building software. Often, once you have your new website up and running, you begin to notice these little bits of text. Effective microcopy can and should:
Direct the user. A CTA (call to action) is typically needed so that you don't lose the user's attention or frustrate them as they navigate through your website. Microcopy on an error page, for example, must work to keep the user from leaving your site. It should provide instructions on how to complete the task they were trying to do when they got the error or how to find the type of content that should have been on the page.
Apologize. Your microcopy should show empathy and use language that respects the user, rather than wording that could make them feel they are at fault.
Explain something–apparently. This type of microcopy often appears as tool tips that show what actions various icons/buttons do–what might happen if they're clicked. Explanatory text can also appear at the end of a TOS (Terms of service) page next to a checkbox, saying something like "I promise I've read the fine print." The grayed-out in each field of a form prompting your visitor to enter specific types of information; name, address, etc. Clarity is crucial here, but you can introduce some creativity and personality to the text as long as instructions remain clear.
Ease concern when asking for personal info or when asking the user to download something from your site. These microcopy messages often appear as pop-ups, or as text that sits beneath an "email address/Subscribe" field.
"Stall" the user or set a timeframe for when you will get back to them. This microcopy might be on a loading screen for a video, app or online game, or on an acknowledgment page after the user clicks "Submit" on a form.
More Microcopy Branding Opportunities
The definition of microcopy can extend to things like:
Email auto-responders that tell the user you're "on vacation on a small remote island, so don't expect an immediate response. If the message is urgent, contact So-and-so in the meantime."
Calendar pop-up meeting reminders for your staff can also benefit from some attention to their microcopy–internal branding is important too, after all.
Take Ownership of Your Microcopy
If you take the time to compose useful, convincing and intelligent microcopy in place of the standard, you'll be joining the group of businesses that get every little detail of the customer experience spot-on. That, my friends, is always impressive to clients and website visitors.
Custom, creative and non-generic microcopy has the power to:
Reassure the user so they will continue toward your goal, such as providing their email address for your list (This is where you might remind the user about your mutual distaste for spam.)
Provide peace of mind (For instance: "Your info is safe with us. We never share…")
Build trust (Use social proof, for example: "Joining a group of 10,000 newsletter subscribers that get our latest recipes every week.")
Emphasize value proposition ("Sign up to get FREE offers and significant discounts every month.")
Diffuse frustration or disappointment (You could use an amusing image of you or your employees, an illustration and/or use verbal humor to lighten the mood–but don't sacrifice giving real, precise info.)
Humanize your brand and send out an approachable, friendly and/or humorous vibe. ("Your password doesn't match our records. Wanna try that again?")
Show you understand your audience (By using terms they might relate to. (Does your audience feel more comfortable with the word "exquisite" or "killer" or "excellent"? Or use wording that establishes what you have in common with your audience, such as, "If you like cooking as much as we do, consider joining our email list for tips.")
Express your unique brand voice (Choose words that fit the image you want to project. The proprietor of a country inn would use different wording than the manager of a Hilton Hotel. Your blog most likely reflects your unique brand voice, but you can extend the feeling to your microcopy.)
Inspiration for Your Microcopy
Details such as the microcopy examples shown here offer you the chance to ensure that every ounce of your online brand experience (aka your website or web presence) is tailored to fit your voice and display your style.
You can incorporate microcopy that:
Reflects recent news, or current memes that are spreading across the Web–just remember to change these often.
Appears on other sites your users may visit and that have a similar "ambiance" to your website.
Includes watchwords or trends that your audience is talking about to make your microcopy current and super relevant. "Listen in" to your customers or potential clients in your blog comments or on your social media–and use some of the terms they use to describe your product or service.
Incorporates photos, illustrations or video — on an error page or loading screen.
Excellent examples of creative and entertaining microcopy:
Error Pages
We're guilty of a 404″ — TMZ
and this one comes complete with funny photo of Harvey Levin, lawyer, and producer of TMZ
Random Famous Movie Quotes – IMDB
Yikes! This page doesn't exist! — Icanhazcheezburger

Something broke, or you can't type! — Magnt
TOS Pages
Very clear, simple language on the right, legal-ese on the left! — Pinterest
Humor + clarity: "Don't Buy if You Can't Be in Porn or Join the Army" — Snapterms
Contact Us Form
What does your mom call you? (instead of Name) — Mostly Serious
Getting vital details like microcopy right, using thoughtful language, creates a seamless brand experience for visitors to your website. And writing them can be fun. If you'd like more marketing tips or ideas, contact Amnet in Colorado Springs and the Metro Denver area at (719) 442_-6683 or info@amnet.net today!