Microsoft has ended support for Office 2013 at the end of February. Are you ready to make the transition to feature-rich Office 2016?
Microsoft has made an announcement to inform Office 365 users that support will no longer be offered for the 2013 version of the software. The last day of support from the company for Office 2013 will be February 28, 2017.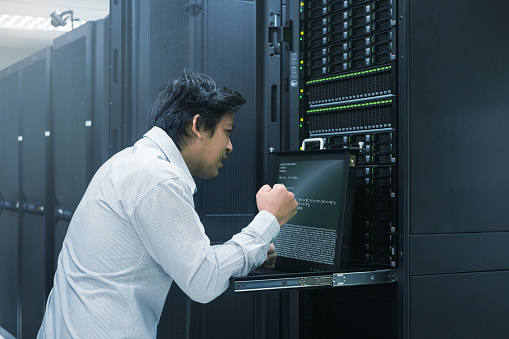 The announcement was made to help ensure all users of this suite are able to get the very most out of the package in their business. As Microsoft moves away from this product, they will instead be promoting the Office 2016 product suite.
If your enterprise is still using Office 2013, there are some key points to be aware of as this change takes effect:
Feature updates for Office 2013 will no longer be released by the Microsoft company.
Language packs and client applications will cease to be available for Office 365 via the Microsoft Admin Center and self-service portal.
The focus of the Microsoft company will be on supporting and upgrading the 2016 version of Office going forward.
These end-of-support changes apply to the following versions and subscriptions of Microsoft Office:
Office 365 Pro Plus
Business
Small Business Premium
Visio Pro
Project Pro
Users should be aware that since Office 2016 doesn't offer support for Microsoft Exchange Servers dated from 2007 or before, businesses still using these applications will have to make upgrades to their mail servers as well.
Critical security updates for the Microsoft Office 2013 suite of products will extend longer than the support deadline – to April 10, 2018. However, enterprises using Office 2013 should strongly consider making a move to Office 2016 to ensure ongoing access to support. Making the upgrade will also allow your business to take advantage of the very latest in the cutting-edge productivity features that have been added by Microsoft to Office 2016.
Numerous Compelling Reasons to Make the Move to Office 2016
With the latest versions of Microsoft Word, PowerPoint and Excel in Office 2016, users are now able to look up online information quickly and easily right from the document interface. Users and staff members also have access to more advanced and intuitive collaborative features including Office 365 Planner, Delve, Skype integrations, and more.
Enterprises planning to use the end-of-support deadline as an opportunity to upgrade should be aware of the following minimum system requirements for Office 2016:
Windows 7 OS, or above
At least 2GB RAM
1280 x 800 or better screen resolution
A 1 GHz or higher processor
A minimum 3 GB of disk space available
To make the transition smoother for businesses opting to make a move, Microsoft will be offering a service they are calling FastTrack migration. FastTrack allows companies to make the switch to the more feature-rich version of Office 2016 more quickly.
However, you can make a move even more effortless by partnering with an experienced pro to help with the transition. If your enterprise is ready to upgrade to Office 2016, let Amnet of Colorado Springs and the Metro Denver area assist you. We offer a range of services to help ensure Office 365 is always current and running smoothly. Contact us at (719) 442_-6683 , or send us an email at info@amnet.net.
Used by permission