Office 2016 users may wish to upgrade to Office 365. The features and cost savings it offers can be an excellent reason to make the switch.
Small businesses currently using older editions of Microsoft Office may want to take a closer look at the latest products available from the company. Microsoft 365 is perhaps one of the most versatile applications available to small business owners. Office 2016, an upgraded edition, is another option for some, but 365 takes computing and management tasks to a new level.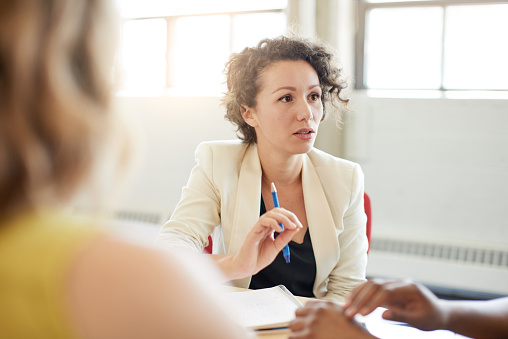 What Is Microsoft Office 365?
Microsoft Office's previous versions provide some of the most well-known and used applications including Excel, Word, and PowerPoint. If your business is using these, you could save money and improve functionality by making the switch to Office 365. Unlike the original product, 365 requires a monthly fee (currently $8.25 per month). This ongoing fee provides access to an online version of the software and each of the programs. Upgrade options are available as well for a small additional fee. This is an excellent choice for those who want to create web conferencing or better instances of collaboration across the country or globe.
Key Features Offered by Office 365 and Office 2016
When comparing the options in Office 365's upgraded edition (which costs $12.50 per month) to traditional Office Home & Business 2016, you'll notice many key updates and functionality changes that make this product better suited for virtually any business.
Multiple Location Use
With the Office 2016 primary product, you get one download per purchase (purchases can be $230 or more). You must upgrade that purchase annually for each device. Office 365 allows the software to be installed on up to five computers and it handles updates automatically included in your ongoing fee.
Software Included
Traditional Office 2016 offers:
Word
Excel
PowerPoint
Outlook
OneNote
It also provides several web apps including Word Online, Excel Online, PowerPoint Online, and OneDrive.
Office 365 offers:
Word
Excel
PowerPoint
Outlook
Publisher
OneNote
Each of the online applications listed
Business Email with Shared Calendars
Video Conferencing services
Corporate social networks
As you can see, it is more of an all-around product ideal for the business environment.
Also note that, with Office 365, each of your programs is accessible through a mobile app. This means your team can take access to documents and forms with them and access them on any smartphone with iOS, Android, or Windows Phone platforms. There are limited options available for Office 2016 for mobile devices.
Storage Needs
Most companies need ample storage for documents and files, especially for contracts, documents, and blueprints. Office 2016 offers 15 GB per user (or each downloaded program) Comparatively, Office 365 offers 1 TB per user for all of your file storage as well as 50 GB per user for email inbox storage. This is by far a better product for most companies who need ample storage.
Why Invest in Office 365?
Overall, both products offer access to the basic features. Companies who want to save money, though, can ditch other platforms and software products they are using for business email and HD video conferencing, for example, and benefit from having five computers' worth of access available to them. Also, note that each upgrade per year for traditional Office 2016 costs $230. The ongoing fee pays for itself easily across multiple devices.
For most companies, the use of Office 365 is the better product only because it offers an all-around solution at an affordable (and often times more effective) cost. Upgrading could provide a critical opportunity for businesses to get more done using a single program.
At Amnet, we're happy to help you learn more about the options available to fit your unique needs. Call (719) 442_-6683 or info@amnet.net us for the help you need in Colorado Springs and the Metro Denver area.